I'm not even sure his parents and siblings knew this, but Dave loved Koalas! It's weird because he was so adventurous, fearless, energetic and koalas are so mellow, slow moving and sleepy. When I told Sierra when she was around seven years old that her dad loved Koalas, she chose one to add to her Webkins collection and she named her Koala, David.
Today, Christmas Day 2016, Sierra got a special gift. I've heard that sometimes messages from our loved ones who have passed on, come through other people. I believe it.
When Sierra opened a Christmas gift from her friend My-Linh, I got that message as soon as I saw it. A Koala ornament.  I had to text My-Linh to ask how she came up with the Koala ornament to give to Sierra. Here's her text response and pic of the cute Koala ornament which came all the way from Australia: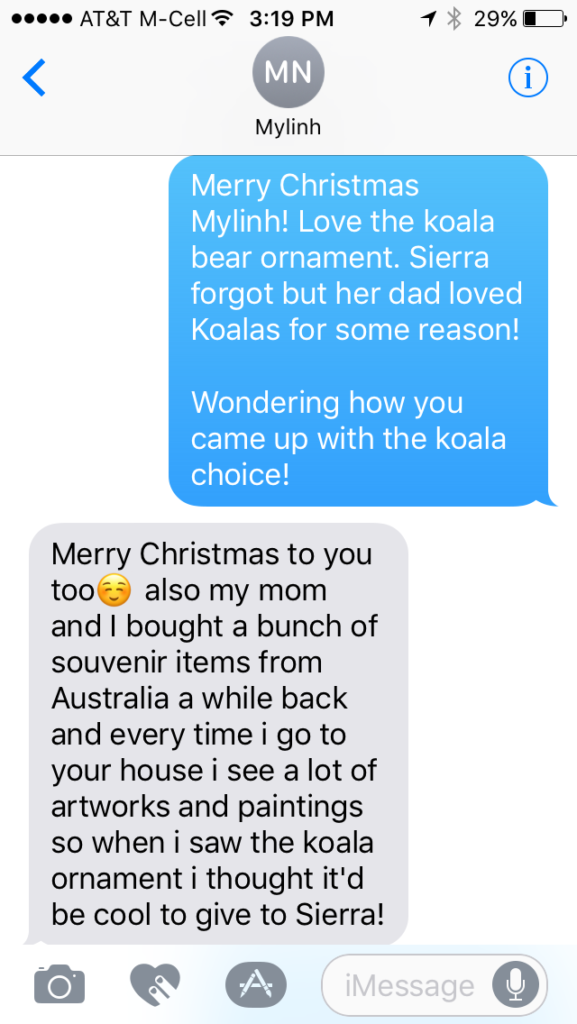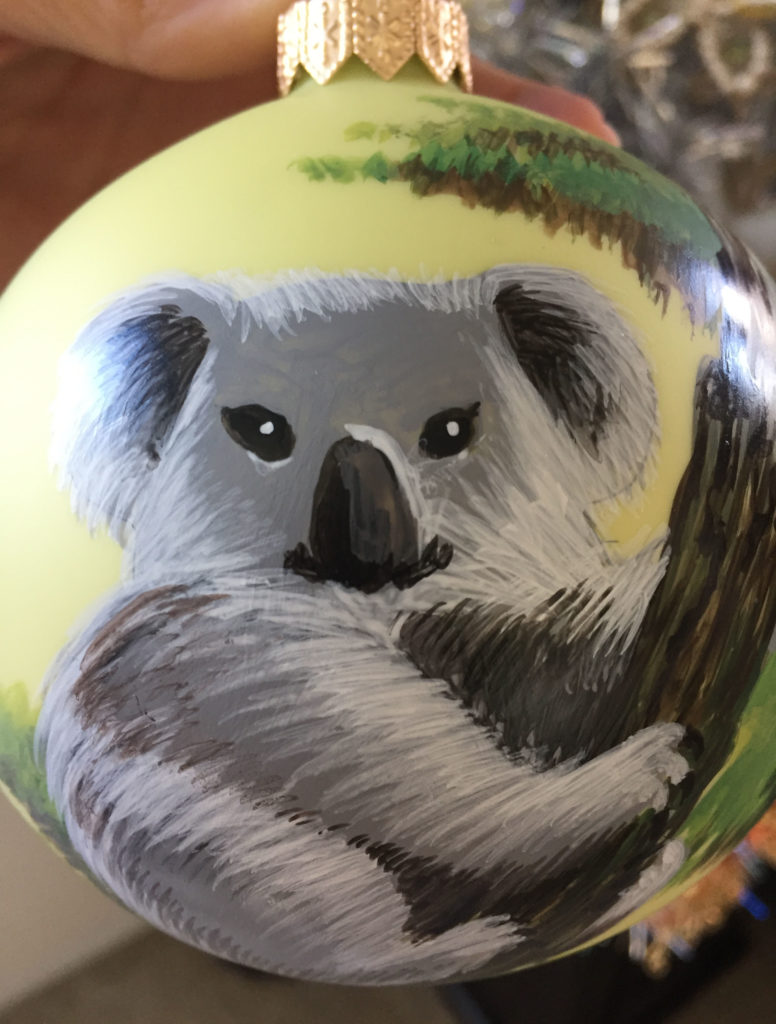 I've been posting about how much we miss Dave after 10 years of him being gone, but I think maybe he's trying to tell us he still around and wishing us a Merry Christmas. Before he died, I didn't believe in any of this stuff. Now however, I truly do believe that those who have passed on leave us little signs here and there to let us know they are still hanging out with us. We just need to be aware and open.
Merry Christmas from the Castles Family: Dave, Lena, and Sierra. Wishing you all peace and pennies from Heaven.